Over the last few years I have been blessed to meet and become friends with some of Maine's best guides. Mark Drummond of is one of them and he insists on getting my wife and boys out for stripers every year. So every year we find a way to fit in the three hour drive south to the York area to fly fish for stripers and we always sneak a trip into Old Orchard Beech as well. If you haven't done this yet, you need to put this on your bucket list. The Maine coast from a boat is beautiful and the pull from a striper is unmatched.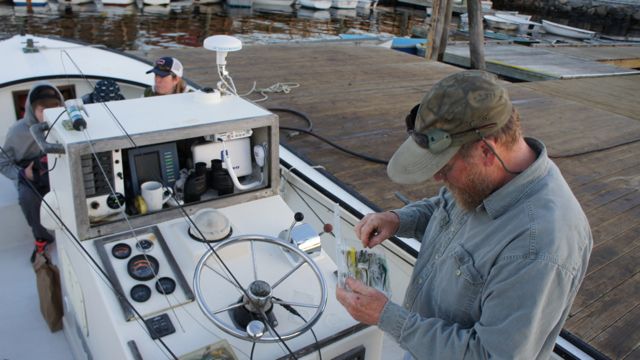 A typical morning for us with Mark is to get up at four a.m. and head to the closest store to grab coffee and a donut. We meet him by five and are often fishing minutes from where we leave the dock. One of my favorite parts of this trip is watching the sunrise and the smell of the salt air.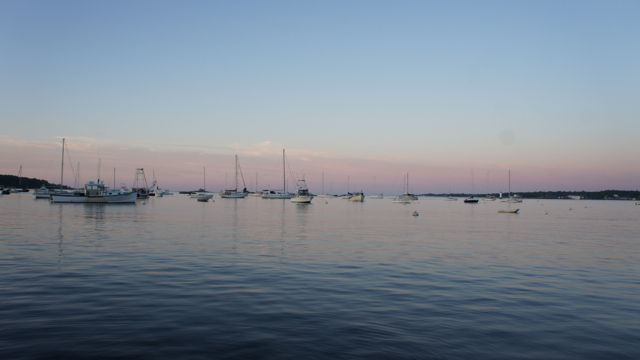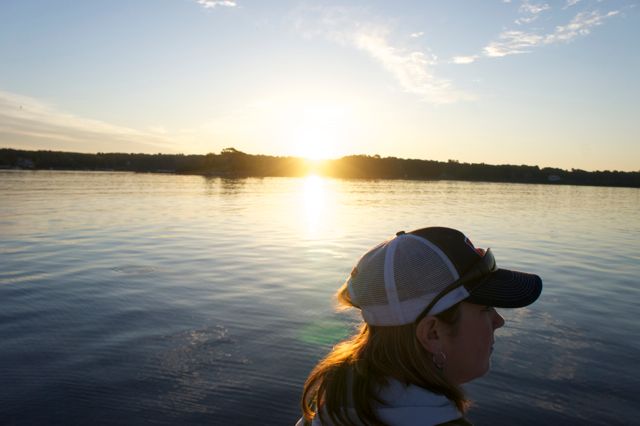 Mark had the boys on fish within minutes of leaving the dock. I hear Mark say, " I love it when they are on time." As he slows the boat the fish start busting all around us. The boys both make casts and are into fish; nothing huge but these fish don't have to be huge to give you an incredible fight. Each fish feels like you are playing tug of war with someone under the water.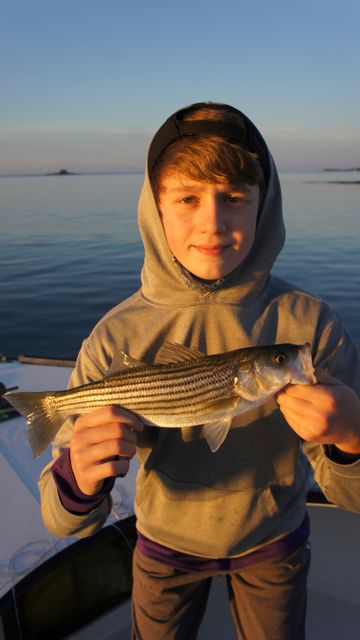 Now it was my wife's turn. She cast into the busting fish and was instantly on but this wasn't a schoolie, this one was a bit bigger. It ran straight at the boat and continued out past the boat. It was just about to hit her backing when the fly popped out. One thing with these fish is you need to do a really good hook set to drive the fly into their tough mouth. I just think think she didn't have a good hook set. I would have liked to seen the fish as I bet it was around 30 inches, but we will never know. Sometimes losing the fish is as good as landing it because you have a better story.
So stripers are really thick this year, so don't miss out. If you find yourself in Southern Maine, you should give stripers a try.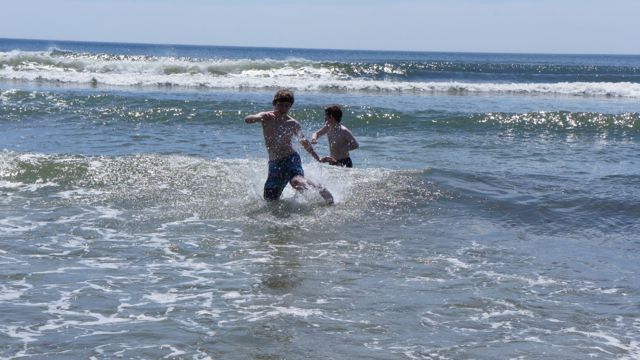 The trip isn't complete with out a trip to OOB