As I pulled down the dirt road, the grass reached for the under side of the Saturn and the dust chased us like little kids running after a balloon. Jen and the boys were slowly drifting off to sleep as I had 10 hours of driving in front of me. In the corner of my eye lay a small tear, as always I fought to hold it back. There were many things running through my head, sadness to happiness. We were leaving my wife's family who I haven't seen in several years and am not sure when I will see them again and most likely some I will never see again. This was also a time of happiness as my wife's younger sister, Lindsay just married Dovin. This had to be one of the nicest wedding I had ever been to. The whole family and friends chipped in their time and pulled together a magical wedding.
The wedding was north of Kingston, Ontario at a farm house on a lake. Family and friends spent time building showers for the campers to building a tiki bar for the guests. White Christmas lights were strung all across the property, which made the evening sparkle and made the night feel like magic. The wedding was set outdoors with family and friends. It was a beautiful wedding and many tears were shed. The reception was in an old barn and went into the early morning of the next day.
I was fortunate enough to arrive a few days early and was able to spend some time with my family, along with family members that would show up every day. Jax wasn't there more than an our and he was casting a fly into this unknown lake. Tait had done some research for us and told us that there was large mouth bass, sun fish, lake trout and pike. We had several little nephews running around and I took the opportunity to introduce them to fly fishing. I took two of the 5 year olds and set them up to catch their own fish on the fly rod. It was very rewarding to see their faces as they caught the very willing sunfish. I would cast out the rod and hand it to them. I had a very small fly on and I could see the fish eat it. I would tell them to try and cast, when they did it would set the hook and they would in a way catch the fish by themselves. They each were able to catch 7 or more.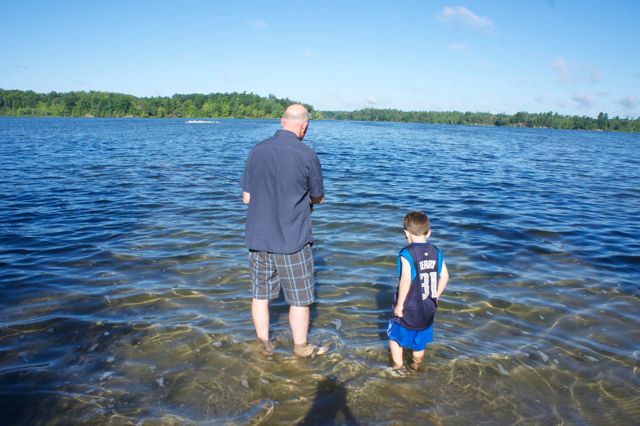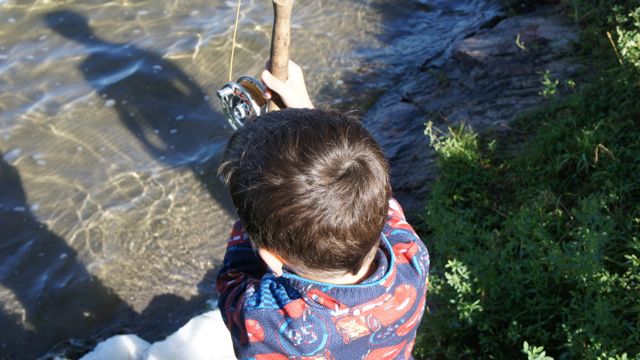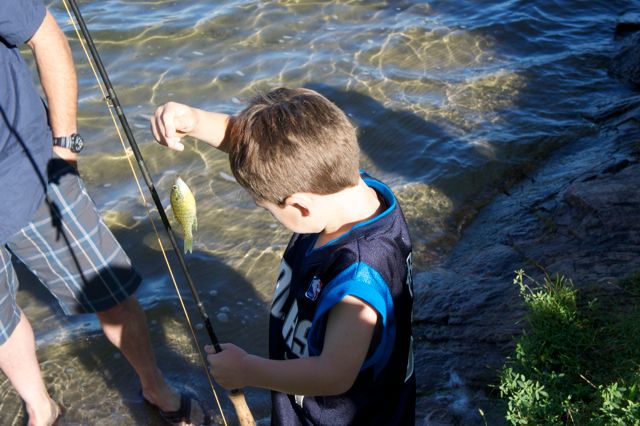 On the second morning there, Jax and I had gotten up early, so I suggested we go for a paddle and see what was around. He had mentioned that he had caught a weird looking fish from shore but had no idea what it was. So I slowly paddled him around the cove but the wind was tough so I found some shelter behind a big stone face off an island. I was able to catch a couple small large mouth bass and Jax got a couple sunfish. Then we moved on to another island where I found these strange looking fish stacked up. They seemed to be a cross between a crappie and a bass. I still haven't found out what they are. As I paddled Jax back to the house, I told him to cast to the docks, sometimes the bigger bass can be found there. His first cast was rewarded with a large bass, no monster but it out a bend in the rod.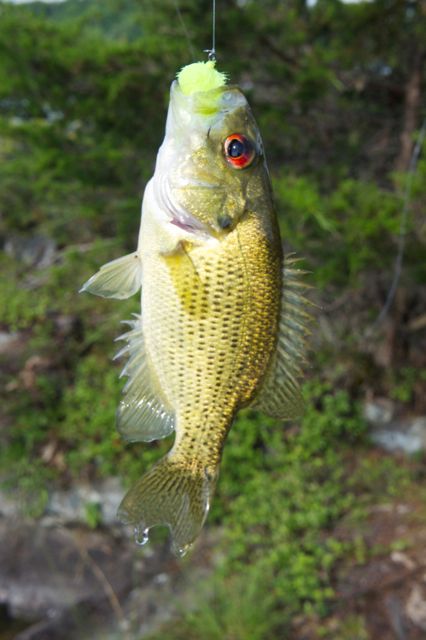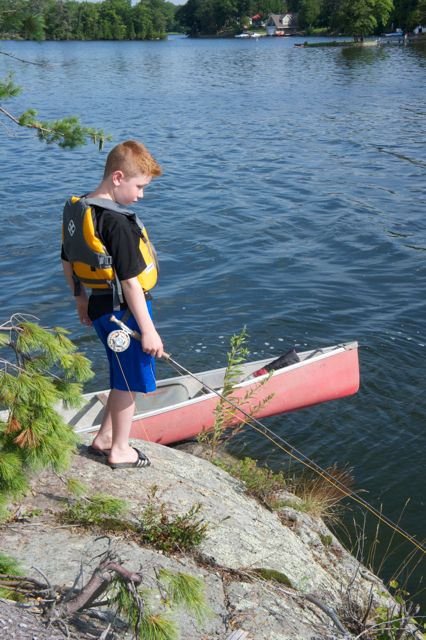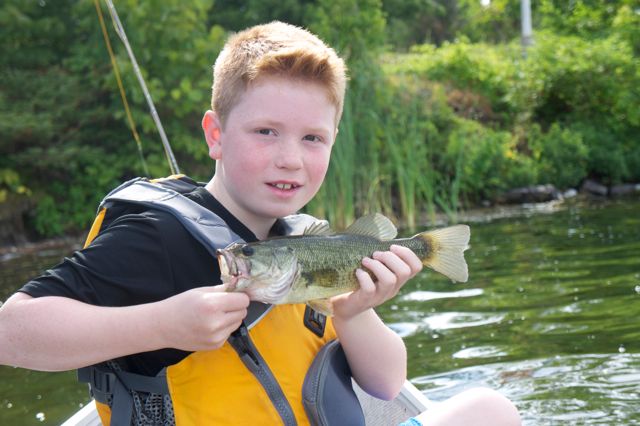 So as I drove away the tear was of happiness. I had just spent four great days with family and friends. I got to be present to watch two great people get married and I am blessed to have found my wonderful wife, have two great kids, a great family and some truly great friends.