Part one of my Florida Trip:
I have been very fortunate to have met some great people in the fishing industry. Last week I had the opportunity to travel to Florida to fish for three days. Part of the time I traveled around trying to fish on my own and one of those days I spent with Capt. Dino of Only On A Fly Guide Service:www.onlyonafly.com, out of Jupiter Florida. The salt fishing is a whole different world of fishing but if you are willing to try it, your fishing will never be the same and if you take the time to hire someone like Capt. Dino, you will experience a whole new level of fishing.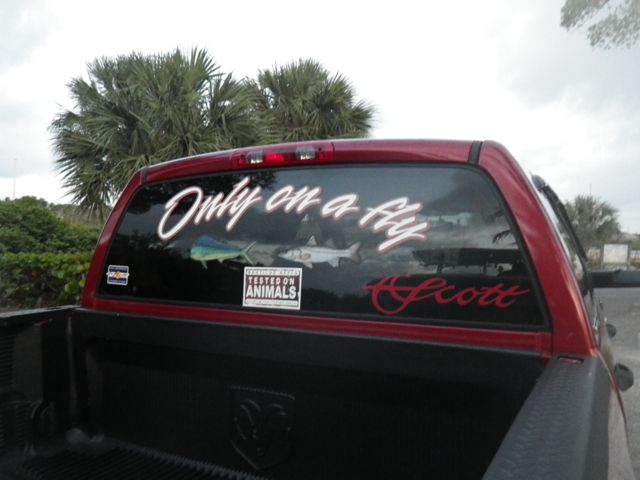 I really didn't know what to expect. I met him at the boat ramp at 7 am and we were off. There were pelican flying over head and birds that I have only seen in books and on TV. Just the morning experience was worth the trip. The air was in the 80's and the sun was just rising. He eased his boat up into a cove and said to take the wheel and do what he said. He grabbed his bait net and went to work, He would throw, I would put the boat into reverse. I was very distracted the whole time because these beautiful birds would land on the boat or the water would explode around us because we were the only predators trying to get bait, but we got what we needed and headed five miles out.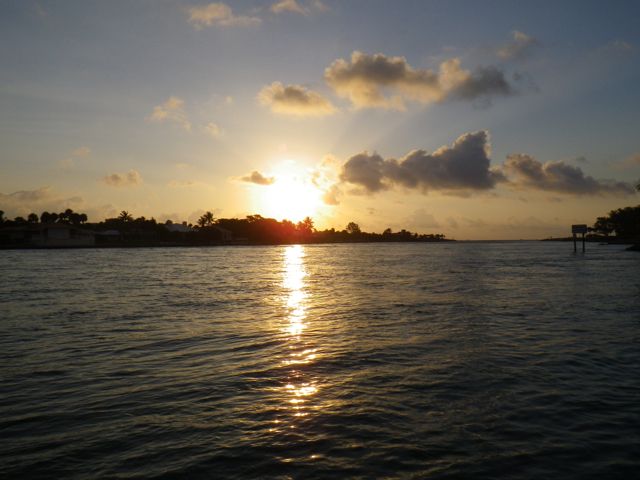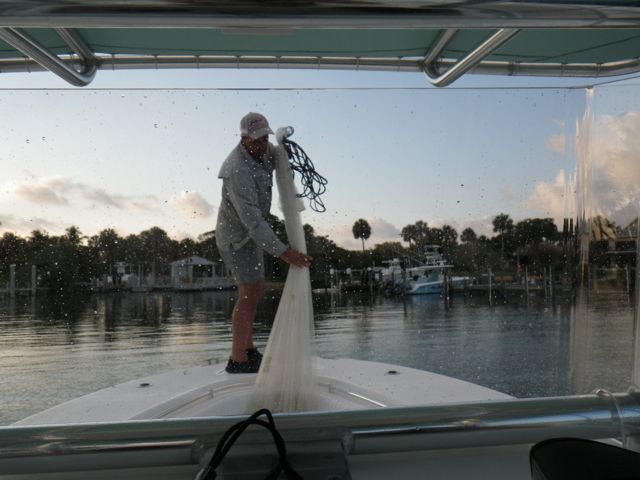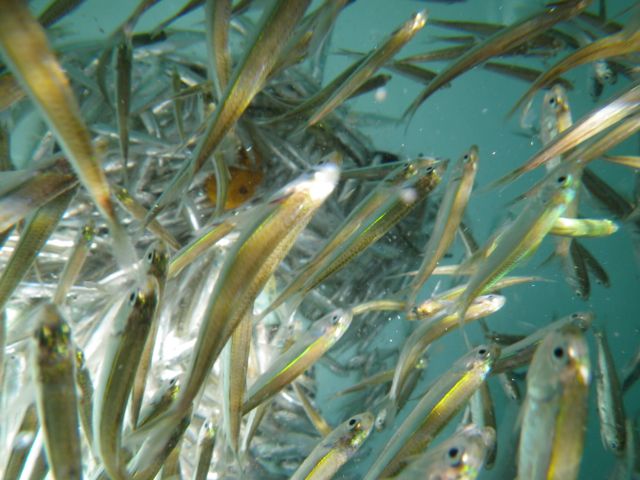 Again, I didn't know what to expect, I could still see land and he shut the boat down. So there was no structure to cast to, just open water. He give me a rod and instructed me what to do. He said he was marking fish on his fish finder. I asked how deep the water was, and he said 120 feet. So I kept casting and he threw out the live bait we just caught. It wasn't long before I could see file fish eating the bait but this wasn't what we were after, we were after Albies. I know what you are thinking. This isn't Montauk but Florida. I should be fishing for Tarpon or bone fish, but I figured everyone does that, plus these fish will put you into your backing every time and why go to Montauk when it is cold and miserable out. When I am fishing in shorts and t shirt and it is 90 degrees out, it only makes sense.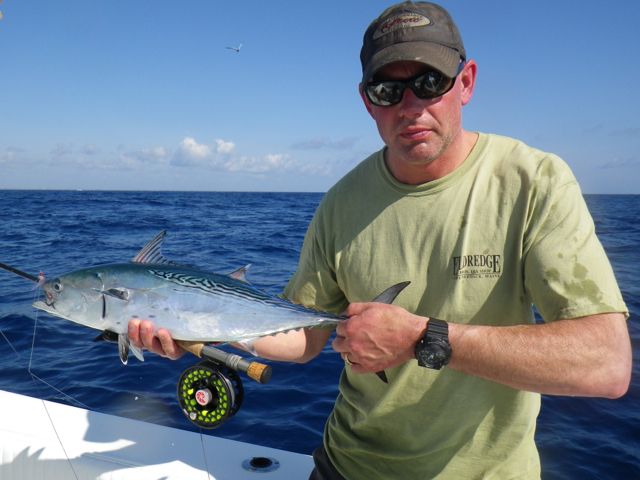 It wasn't long after I started casting, I was into a fish but it was like no fish I had ever hooked before. The fish ate and was gone, I watched my line peel off the reel and I was into my backing. I was thinking this was a huge fish, but when the battle was over it was a small albie, I was actually shocked. The very next fish was twice its size and I could instantly tell the difference. It took off a lot faster and was way harder to bring to hand. Every time it was close to the boat it would make another powerful run. I spent the next few hours catching these amazing fish, I bet close to 30 fish came to hand, that's not counting all the ones I missed. It was none stop action. At times all I had to do is flip my fly into the busting fish.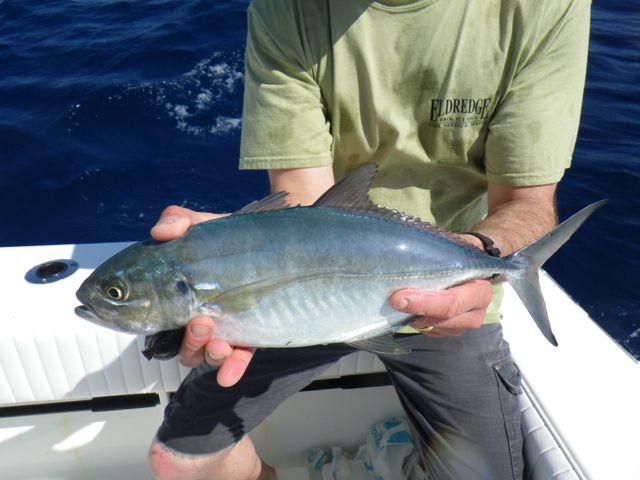 Blue Runner
I did manage a couple other species also, which was very cool to see. I caught blue runner which is similar to the albies but the really cool fish I caught was a flying fish, which its fins look just like wings of a bird and a Remora, which is the fish that sticks to the bottom of sharks.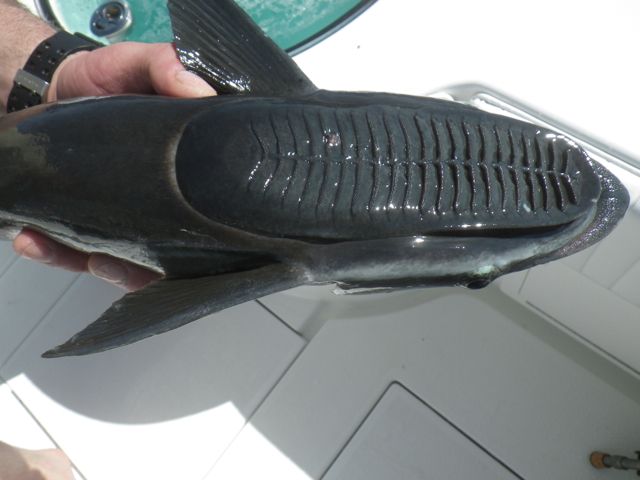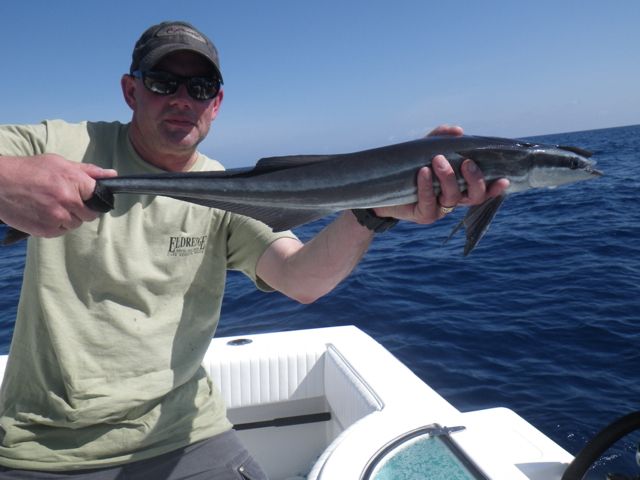 Remora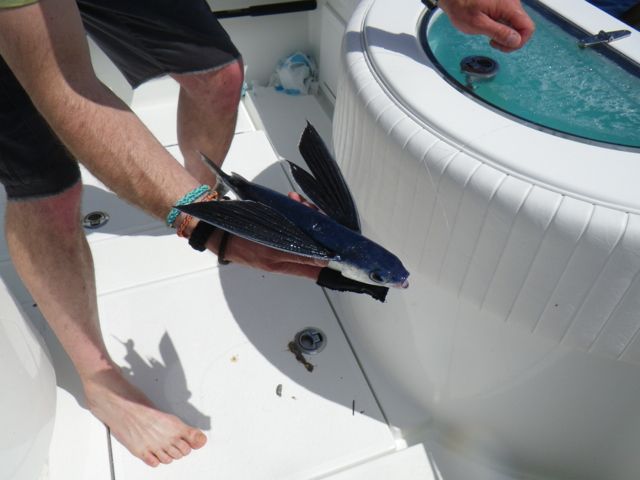 Flying Fish
This was one of the best fishing experiences I have ever had. This is a day I will never forget. If you are any where near West Palm you really need to look up Capt. Dino : Only On A Fly: www.onlyonafly.com