If you have been following me over the years, you have seen pictures of Ralph and Kenny. You also know Ralph had a stroke about four years ago, but this has not slowed him down. He just recently spent five days fishing with me on the Penobscot River for small mouth bass. He can only stay out for about two hours, but he gets out there and it reminds me how important fishing is in ours lives. How fishing will keep us going because it is something that drives us and makes us forget about the real world for a while. Fishing makes us feel alive. This trip is for me just as much as it is for him, I find myself taking my guide business very seriously and sometimes forget to enjoys what I have here. Ralph reminds me that we are here for only a short time and that all those past big fish mean nothing. Only what is happening right now in front of us is important.
We have developed a lot of traditions around this trip. I take Derick senior out fly fishing, we have a boat to boat fishing contest and my favorite, I challenge little D and Kenny to fishing contest. Me with a fly rod against the two of them with a spinning rod; I won this year. MId week we have cook out at my house and Tait and little D have their annual basketball game. This trip is a lot of work but I find myself blessed to have been chosen to guide this group every year.
I also recently had Davis and Paul out, David had to cancel his spring trip with me and Paul because he was recovering from surgery. When I met him at the hotel he showed me his scar. They had opened up his stomach this past winter because there were some complications from a previous surgery and he told me he didn't think he was going to make it but here he was. It was great to see David catch some fish and he said the things he thought were important before just weren't worth the worry any more. He really appreciated every fish he caught because he really thought he would never do this again.
Fishing is a big part of most of us, even if you don't fish now, I bet you have some memory of fishing in your past. Maybe a fishing trip with your dad and mom or a day floating around a pond with your grandfather or maybe catching sunfish at your local pond. I hope these guys inspire you to go fishing. Maybe it is time to get out and make some new memories .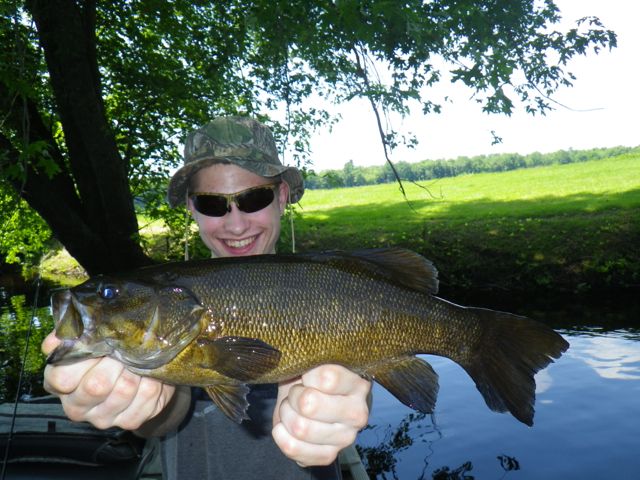 Kenny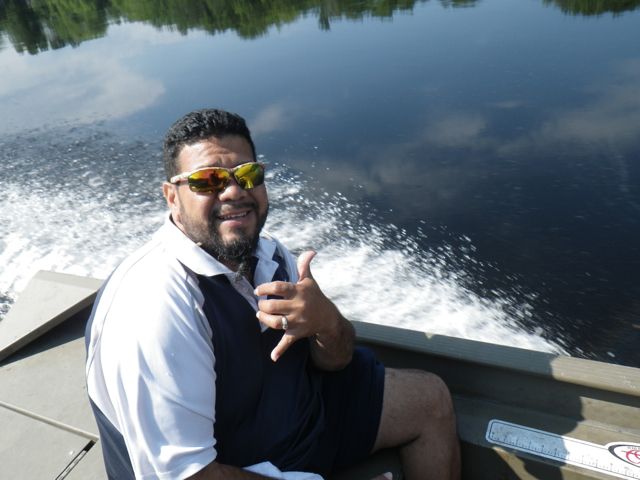 David, Ralph's nurse

Derrick, Derrick and Doug Teel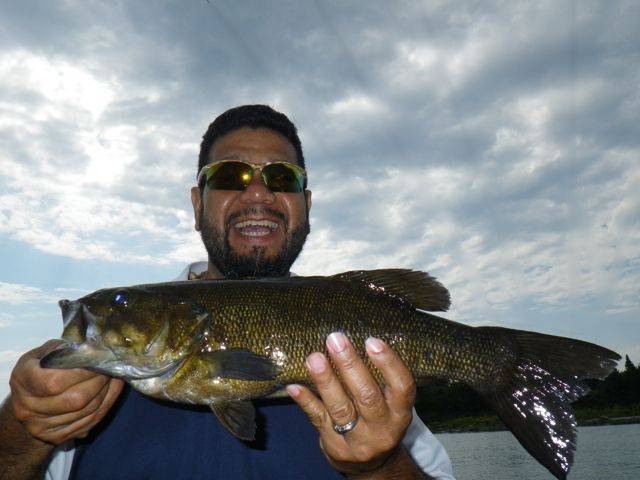 19 inches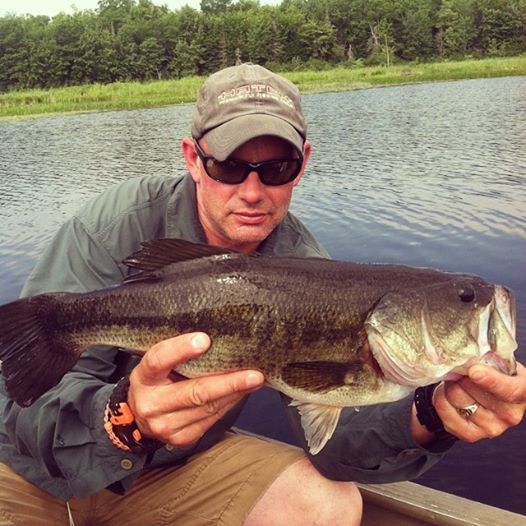 21 inches

Little D and Tait, annual game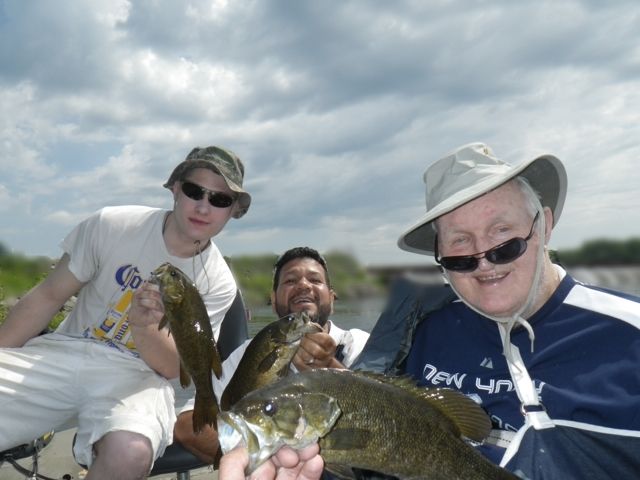 The triple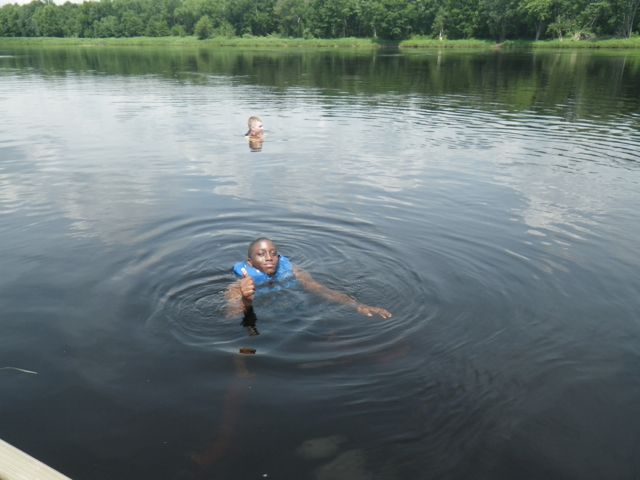 hot day float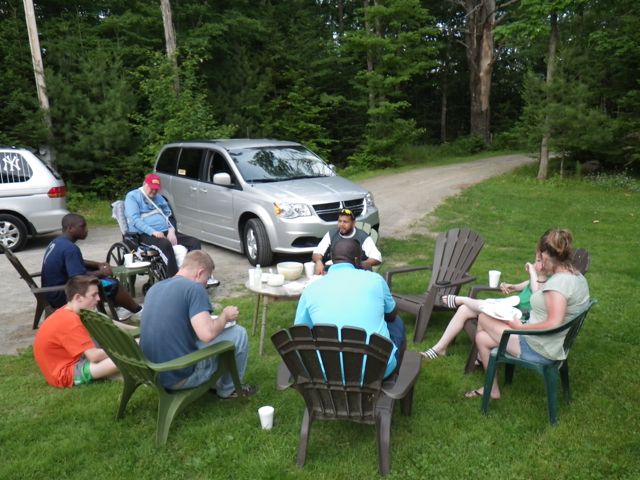 the cook out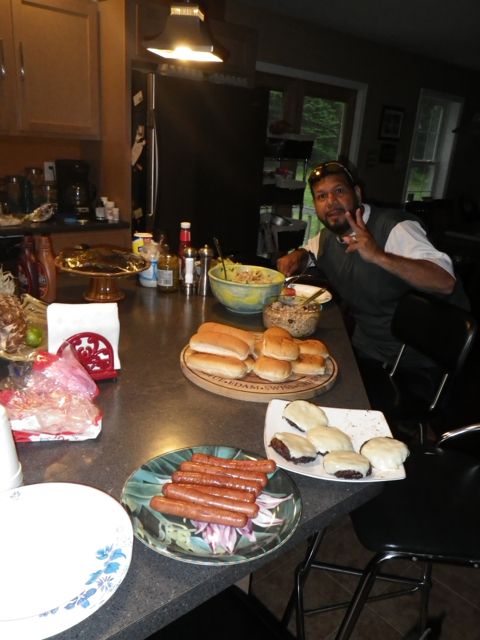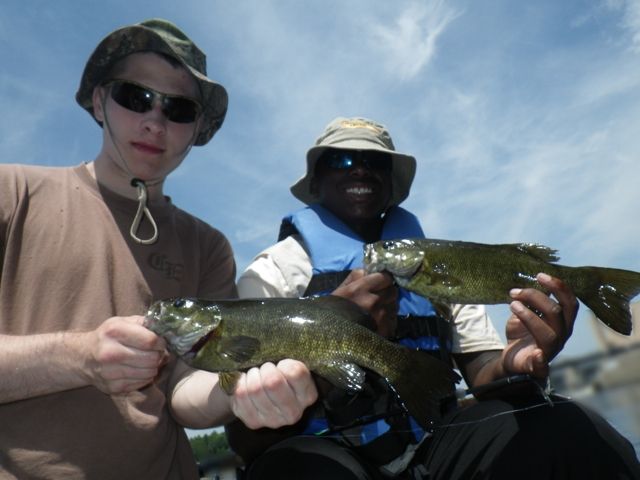 double

17 ich smallie ralph caught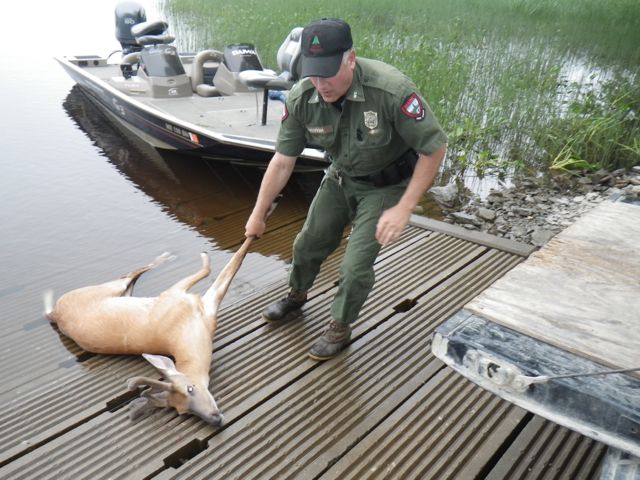 Dave Georgia had to shoot a deer that had been hit by a vehicle, we assisted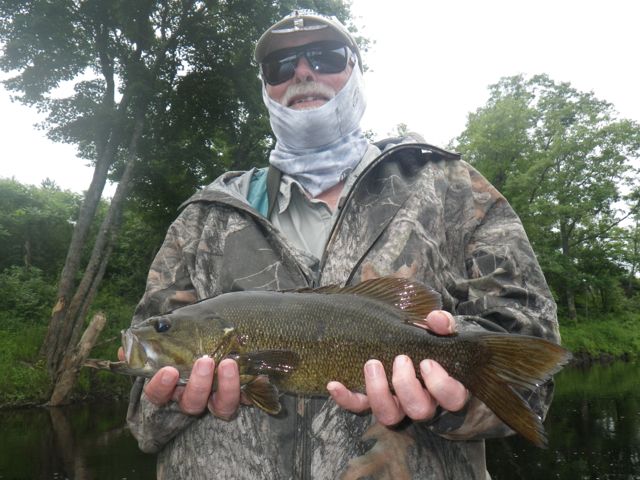 David with two 18 inch small mouth bass