Eat, sleep, fish is my life right now. I am not complaining; I love every minute of it. I just saw this saying hanging on my wall and it couldn't fit me any better. They say to "Make hay while the sun shines." Well, if I am not eating or sleeping, I am guiding. Again, I am very fortunate to have met some great people and I get to share in their annual fishing trips. I recently guided Jim Bernstein and Dave. Jim is from Eldredge Bros Fly Shop. This is a trip I always look forward to as we try to mix it up every year and this year was no different. We camped at my new camp lot and fished several parts of the Penobscot with a hike into a remote pond, mixed in for Maine brook trout.
Dave and I were talking and he mentioned this was his sixth year with me! I couldn't believe it. It seemed like we just started doing these trips; time is surely flying by. When he first came to fish with me he was just starting out in fly fishing and now he is a really good fly fisherman.
We shared many laughs and ate too much and stayed up way too late. The trip had many fish caught, but for me the highlight of the trip was the first night. Dave was napping by the fire and Jim was cooking a late night meal. Jim called me over to talk. He presented me with a home made net he had made for me. I was very shocked. I had been watching Jim over a few years make these nets for his closest friends and every year I hoped to receive one of them but, as time went on, I gave up hope and had actually forgotten about even receiving one. This is a true honor; Jim took tremendous time to make this net and this net is of his own design, each net he perfects a little more. This is one of the nicest gifts anyone has ever given me.
We are already planning next year's trip to the West branch of the Penobscot and I am sure of one thing, we will eat, sleep and fish!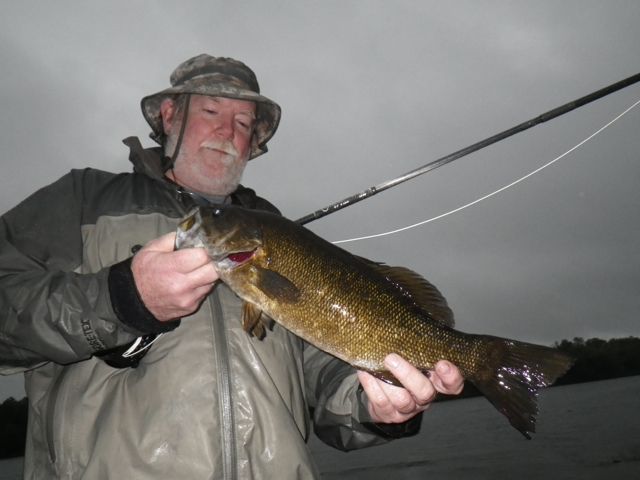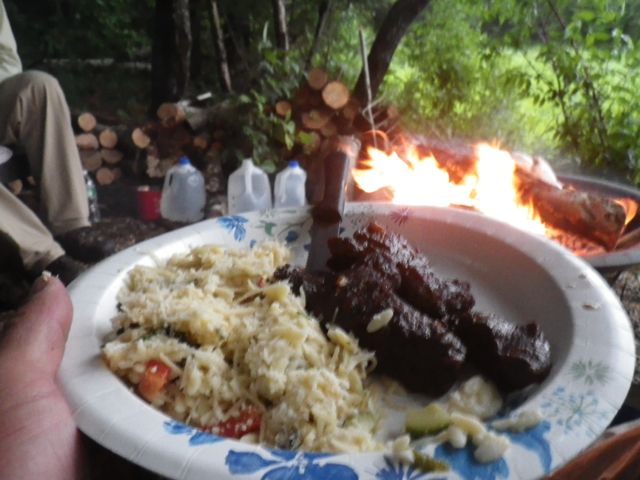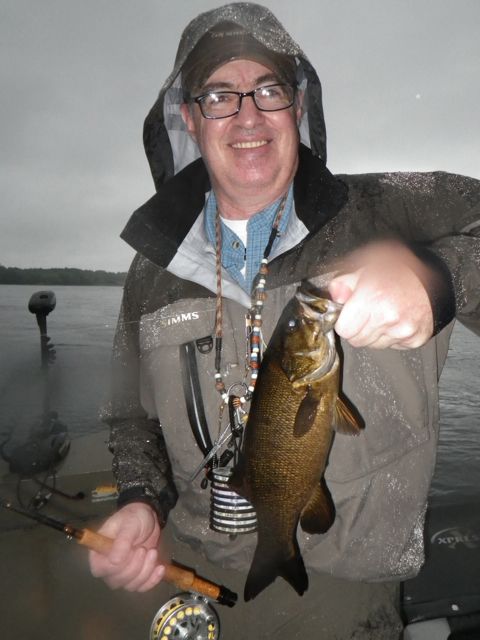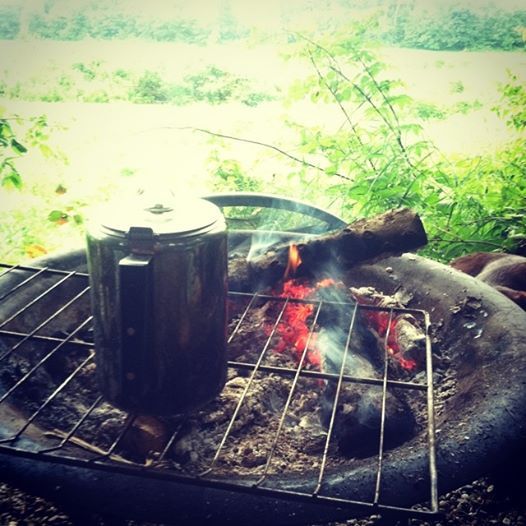 Pie By Jen's Baked Goodness: https://www.facebook.com/pages/Jens-Baked-Goodness/1434496146817452