It seems every time we go to Salmon River, NY, there is some type of adventure. No trip even comes close to the trip before and this year was even crazier than any of the others. We had a new place to stay, Tailwater Lodge in Altmar. There were 8 of us, three who had never fished there before, two who barely fly fished before. We lost keys, a cook stove, Maui Jim glasses, a fly rod and a net, which were all recovered. But my God, this was not relaxing by any means!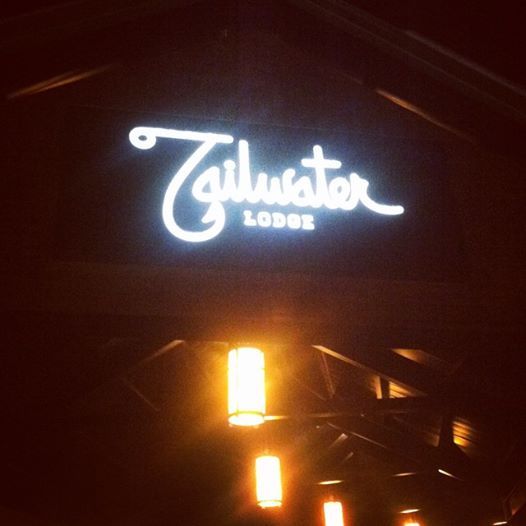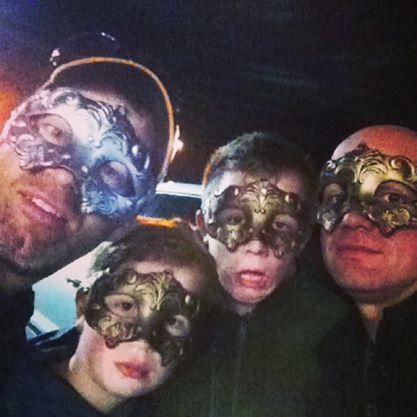 Happy Halloween!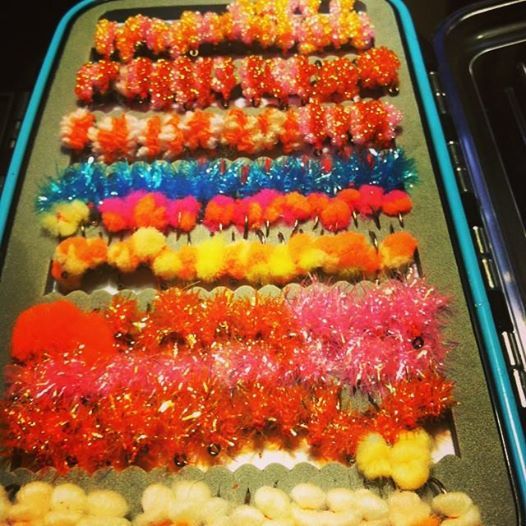 Flies of choice
We started off the trip by leaving at 7 pm on Halloween and driving through the night, which meant we arrived at 3:30 am in the morning. Keep mind I had just worked 9 hours at UPS driving 300 miles for work. Then I drove Aaron and my boys to NY. We arrived at 3:30 am and I took the chance and went to the hotel, who let us in! We were able to get all our gear on in a warm environment and head to the river. This is where we found the rest of our group sleeping in their car and then tried to get dressed in the cold of the morning. They were shocked when we rolled in all ready to go.
As usual, we were the first on the river and were able to get the spot we needed to keep the kids safe and out of the water, so they had a better experience on their trip. I had purchased a pack cook stove and had already owned a Bio Light stove which I use to have a fire. This kept everyone warm on the coldest day and the kids could cook soup or we could make coffee right on the river. Even though we were sitting in the dark for 2 hours, I find that is my favorite part of these trips. It is the quiet time, the time when there are no distractions and we fool around and talk about the day to come or the fish we caught or lost the day before. When fishing starts for the day, we do not stop until dark, then eat, tie flies and go to bed, since we will be up at 3 am.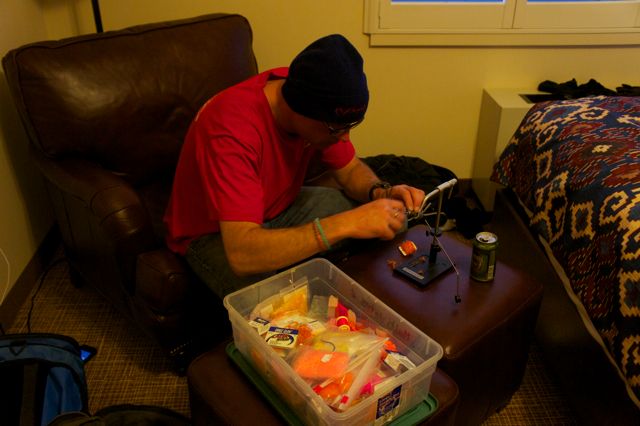 At night, after dinner, we unpack and repack for the following day, so by 3 am we are ready. All we have to do is get dressed and head to the river. When we unpacked I asked the boys where the cook stove was and they said they put it back. Well, we went through all the bags and it was not there. This was the start of the lost items. In the days to follow, they left the net and a fly rod on the river, which we were lucky they could hike back to and they were still there. On the last morning I lost the car keys but in following my steps back I had to empty the trash can and what did I find? Not the keys, but the cook stove and the keys were found in the breakfast area. So we were all at peace again.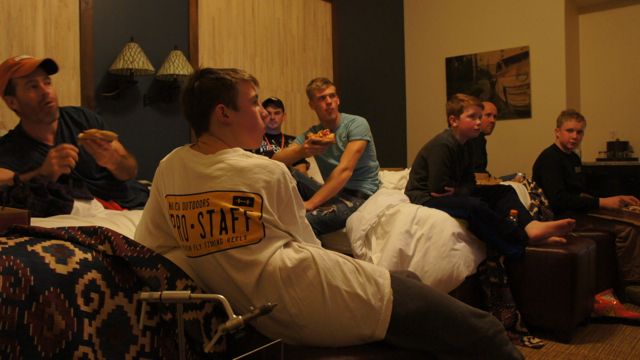 Watching the Pats play
The fishing was incredible! I bet we were averaging one or more hook ups a day but only landing maybe 10% of them. These fish are huge and strong and when you hook them they go crazy. So you can see the odds of landing one is slim and luckily everyone on this trip landed at least one.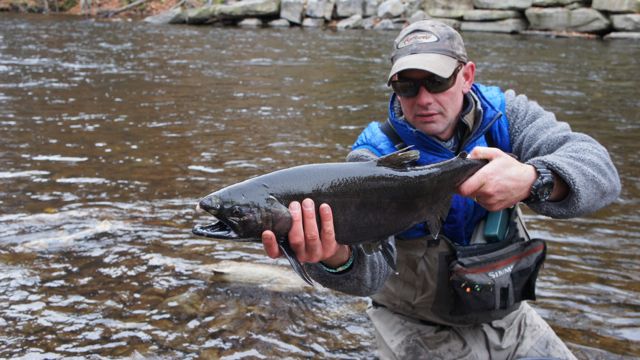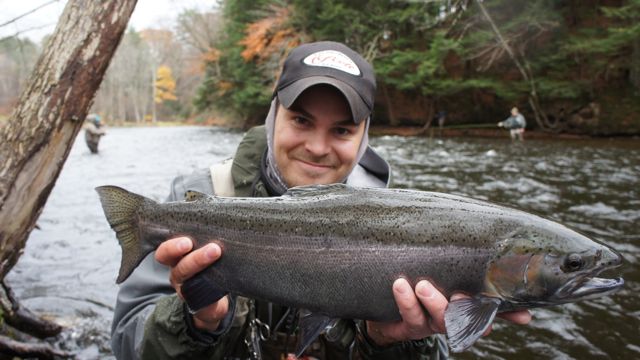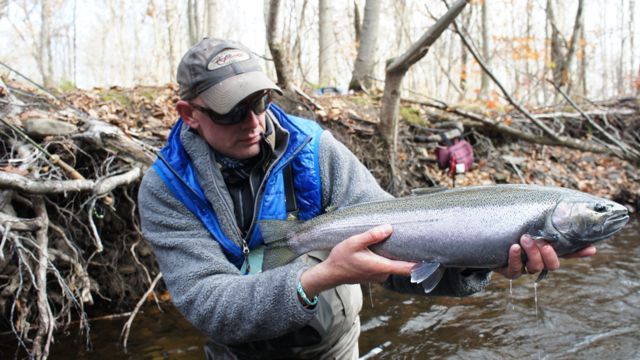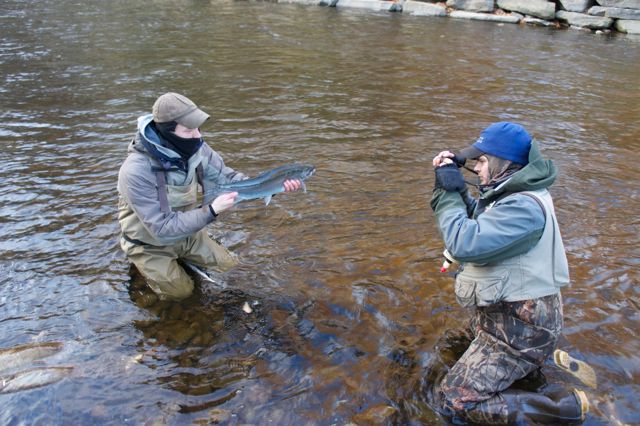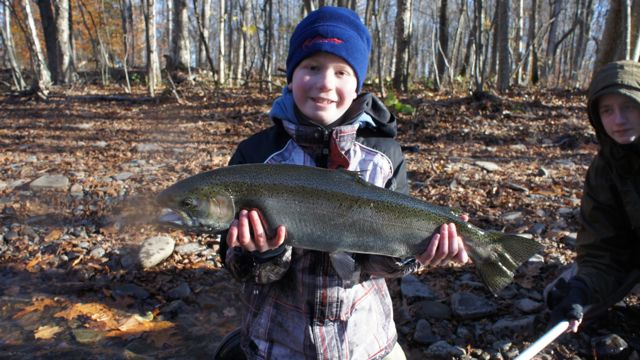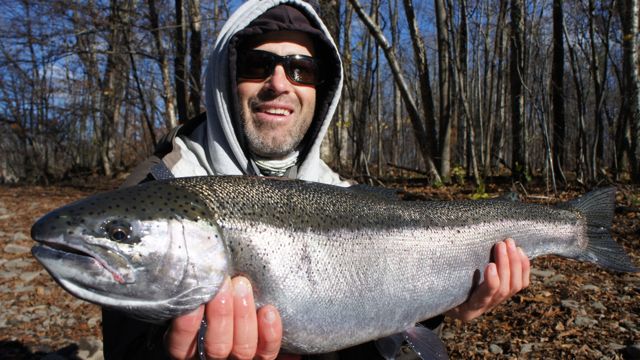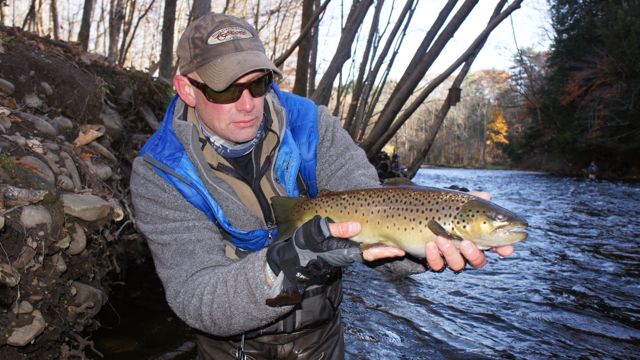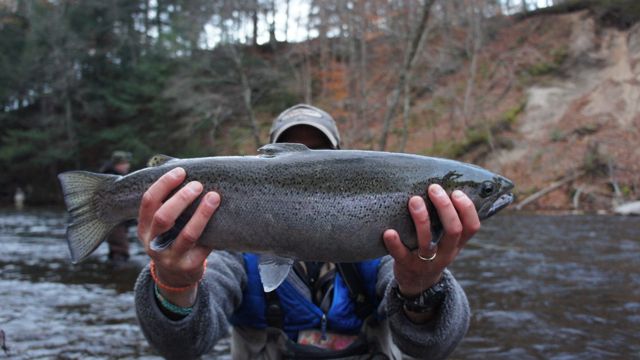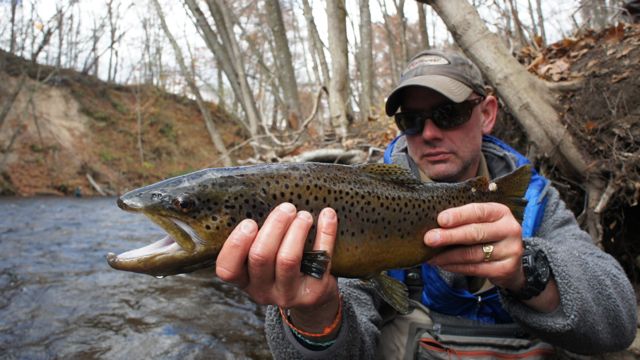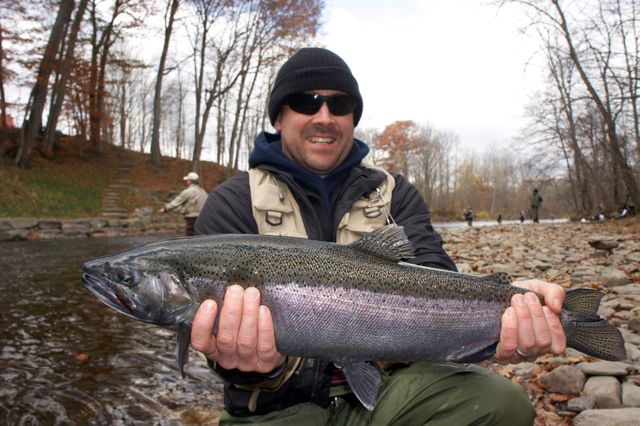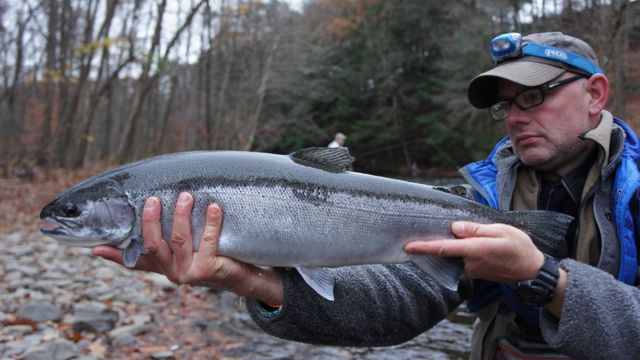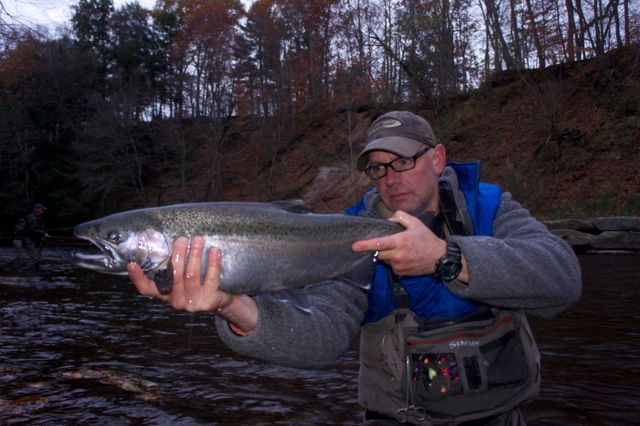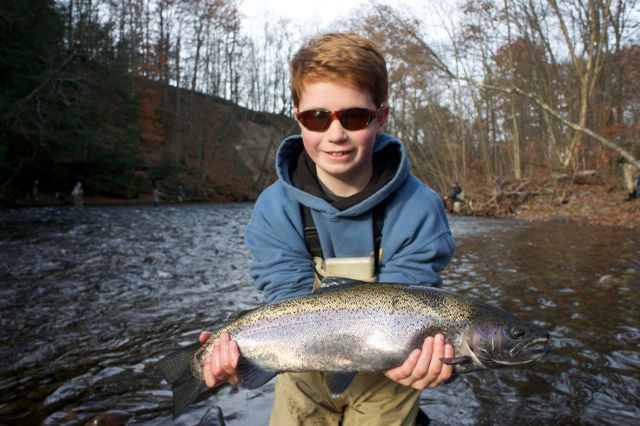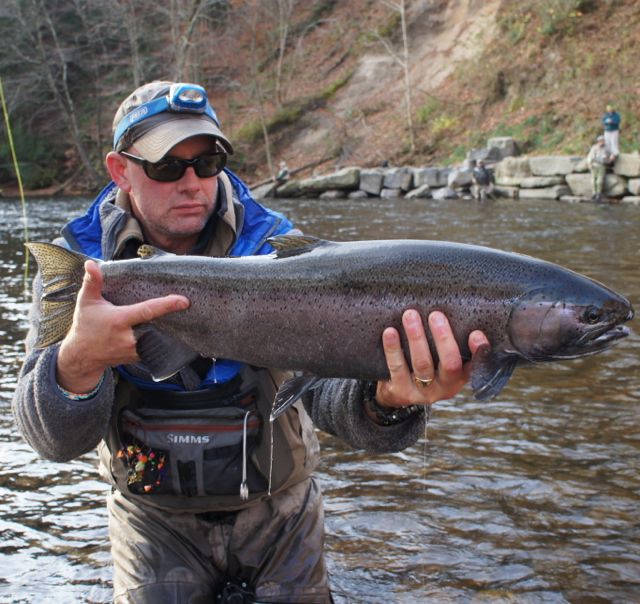 In the end, this turned out to be a great trip. I got to spend time with my boys and friends; two thing I truly value in life and find I don't get to do enough of, with everyone's crazy hectic lives.