By Jennifer Bowman-McKay
As we arrived at 4:00 in the morning on Friday, the snow was falling relentlessly outside the entrance of the Tailwater Lodge in Altmar, New York. We checked in with the help of a very hospitable desk clerk into the gorgeous room and had bagels and coffee offered from their continental breakfast, before we changed into our waders. We grabbed our fishing gear and we were off to the Salmon River, even though the forecast for the day was 36 degrees and heavy snow!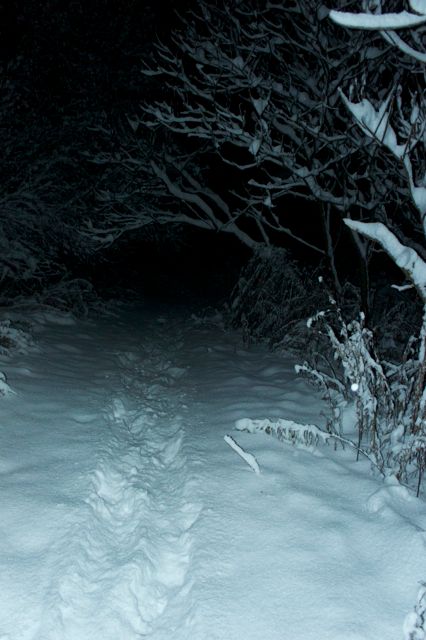 The first attempt was very successful on the lower river. However, I have never fished in a snow squall before. As my husband and Master Maine Guide, Kevin McKay said, it makes you kind of dizzy as you try to focus on your indicator! After a few hours there, much success and might I add with me netting my first steelhead for Kevin, we trudged back to the car to head to the next destination, as the snow stuck to the felt on my boots. Walking in six inch snow heals was somewhat of a challenge!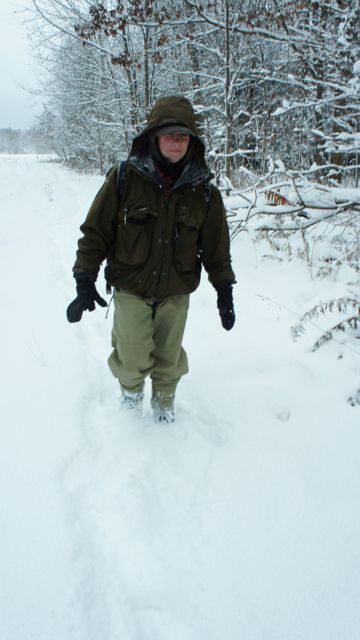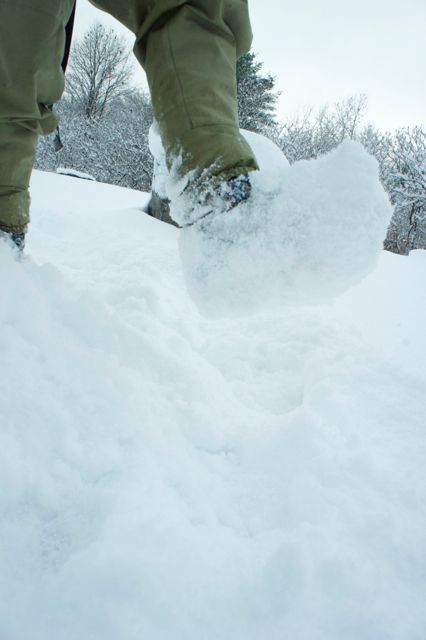 The second spot was just as fruitful as loads of anglers flanked the river's edge. Fish after fish were caught by many, including Kevin. I had two on, but lost them. I am not used to such huge fish and a ferocious fight! Nonetheless, it was an extremely fulfilling day.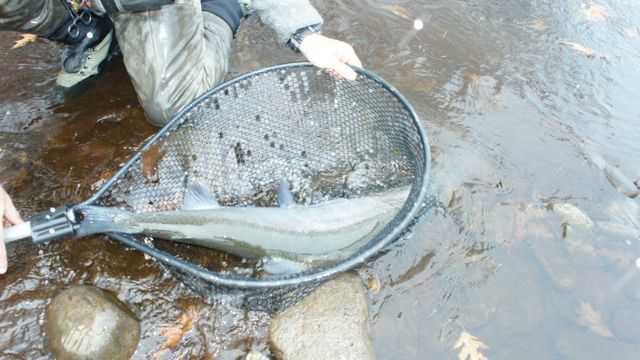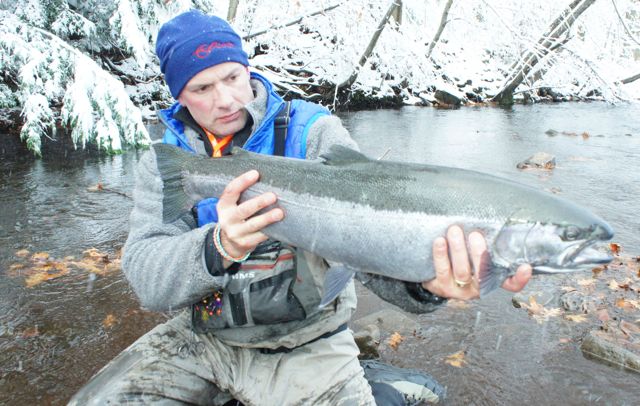 As Kevin and I wrapped up our fishing, we were excited to head back to the hotel and unwind for dinner. Our warm room was large with a king sized bed, fridge, t.v. and the best shower EVER! After a cold day on the river, it was the longest hot shower I have ever taken, as I discovered my waders leaked in both feet.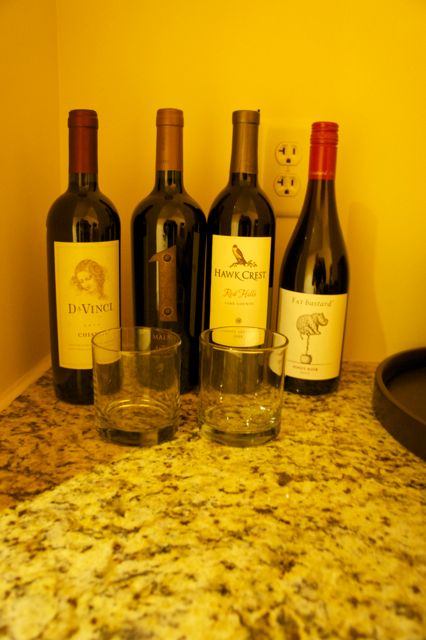 We took the short walk on the first floor to the Tailwater Restaurant and ordered our cocktails and appetizers as we sat in front of the fireplace. Our favorite music was playing and the place was nicely lit. We couldn't ask for more after a great day on the water together. Dinner was served and we were so full, we skipped dessert and headed back to our room. Day one complete with total satisfaction.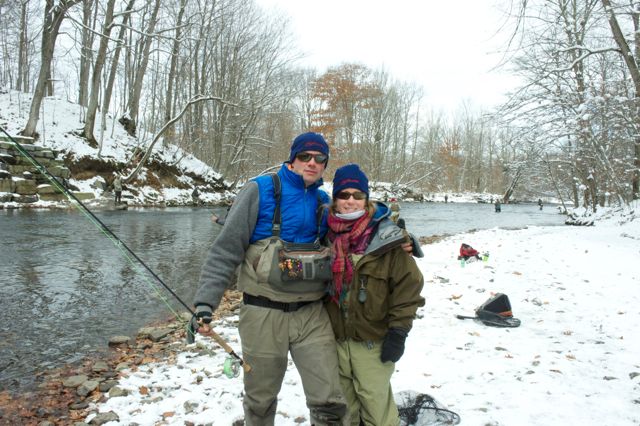 The second day, we had to limit my time on the water because of my leaky waders and 30 degree temperatures. So my awesome husband walked to the river at 4:00 in the morning to secure our spot, where he lit a fire and started coffee. I hiked in after him when daylight hit and we knew the sun could at least offer some warmth. Once my feet were wet from hiking in, I only had three to four hours in me. However, in that time, the sun was out, I sat by the coolest little fire Kevin had started and was keeping company with some very cool anglers from Connecticut and Pennsylvania. Fish were once again being caught all around us, but I had no bites that day. I wanted Kev to enjoy some time on the river on his own at some point of the trip, so this was a perfect opportunity as I needed to warm up my frozen feet and shivering body. We met up later for yet another great meal at the Tailwater over wine and a warm and friendly atmosphere. There, Kevin told me of his many catches of the day. We had another great night!
Our final day was similar in that Kevin set us up early by walking from the Tailwater to the river, another wonderful convenience of its location. We fished the opposite side of the river and this was my morning! It was a milder temperature and after a couple of hours, FISH ON!!! I was being encouraged by others with the odd, "Go Girl!" or, "Nice!" I fought it interestingly enough with Kevin pulling up over a bolder so I could walk along the river to try to land this 13 pounder; but, to no avail. After a fun fight, the fish won and broke off. Our morning was complete and we headed out for the long drive home. Throughout the trip I learned so much from Kevin about Steelhead fishing and the Salmon River. Every time I fish with him I also learn more about improving my cast, which flies to use and setting a fish. He truly is the best guide.
Our hosts of the Tailwater Lodge were helpful and friendly. The service at the restaurant was good. The lodge is a wonderful place for married couples to escape to. The room was extremely comfortable and we had an incredible weekend away, close to one of the prettiest rivers in upstate New York.