With summer coming to a rapid end for my boys and school starting soon, I wanted to get a day in of fishing. So we headed to the Penobscot and camp for some fishing and bonding time. This season has been my busiest year guiding, so my fishing time with he boys has been limited; probably the most limited since they were born. It has been great being so busy, but it has been hard on me, knowing I am missing time with the boys. We love spending the day fishing and some friendly competition and of course some teasing. I have the next couple of weekends open, so I hope to get them out a few more time before sports gets in the way.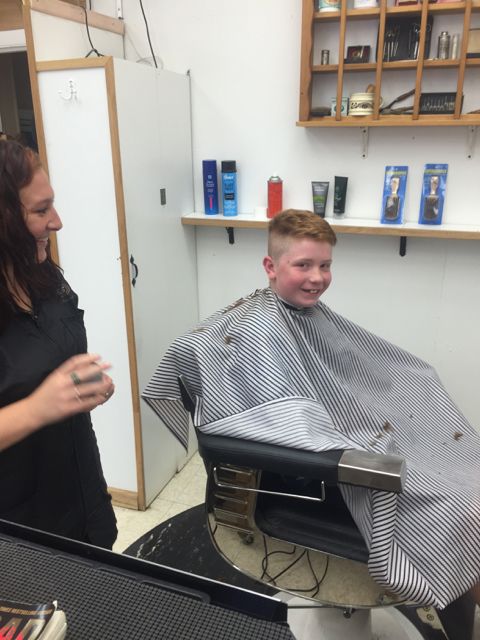 I wanted a relaxing day with them, no rushing to the river or rushing any where. So we took our time getting ready. We had a few errands to do before we went fishing. I had this idea of setting up my projector and watching a movie on the side of the camp, but we had some items to get like an extension cord and an outlet plug for the projector, since we have no power up at camp yet. So after running around we made it to the river around noon. The game plan was to have a friendly tournament and only fish flies we had designed ourselves. Since I had been guiding so much, I didn't have time to make up a new one, but I had designed a fly I call the "McKay Cray", which is a crayfish pattern, so I figured this would be a great time to really test it.
I did a long run up river to get some water alone and the start was slow but there was a lot of poking and ribbing like always. I think Jax drew first blood with a six inch smallie and it turned out to be the only one on the river he got until we were taking out the boat, which is crazy because he is usually the hot hand. Tait got around a half dozen and I won with maybe 12 or so. The highlight was when Tait wanted to fish his 3 weight fiberglass rod to just get a really good fight . So I put on a popper and where fished a tall bank. Right off he got a 14 inch small and he was yelling and laughing, it was cool to see him so excited. So we kept fishing and his next fish would bel one he will never forget. He was looking down river and I was watching his fly, it disappeared, I yell set!
He sets with a bass close to 20 " which came flying out of the water and his rod bends all the way down to the handle. Just down river under the water is a huge down tree and the fish is heading for it. I try to move the boat away from the tree but his rod has nothing left to give and it was able to wrap around the log. I yell, "Give the fish slack!" but it goes against all instinct and Tait keeps pressure and the line breaks. This will be a fish that gets bigger as he gets older an the memory will grow. Most times the ones that get away haunt our memories.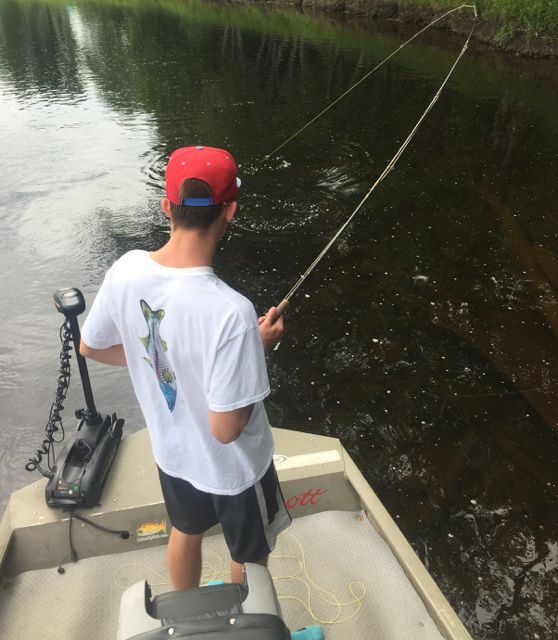 The rest of the fishing came to an abrupt end when I hit a rock with my trolling motor and it stopped working. The next plan was to go set up the projector and get dinner. After running around in the morning to get everything we needed, we forgot the one most important thing, the remote to our dvd player because it won't work with out it. We did the next best thing.The boys got their swim clothes on and life jackets and floated down the river since the river had come up 3 feet over night from all the rain.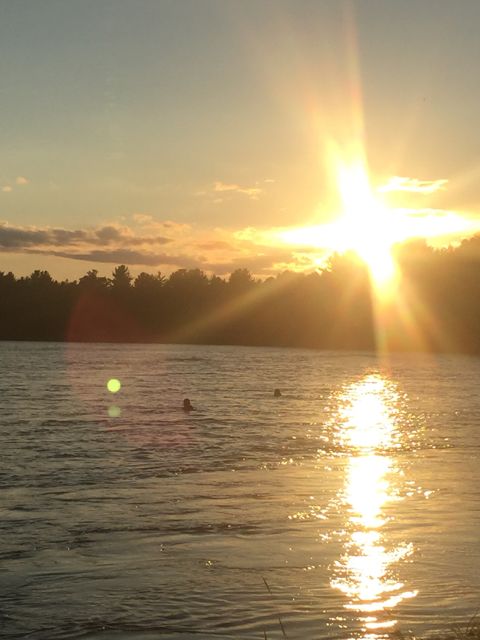 We finished the evening sitting around the camp fire and listened to Saturday Night Gold on the radio. These are the days I wish would last forever; I wish time would stand still because I know it won't be long when they won't have time to fish or sit around a fire with me.