It is May and the stocking trucks are out in full. I think this is the best time of year to get the whole family out and fishing. It doesn't just have to be with a fly rod. Make sure you check the law book for the pond or stream you are fishing. I am not one to spot burn (tell you where I am fishing) but Dover Foxcroft has a covered bridge on Rte 15 going over the Piscataquis River. This is one of the places the state stocks with brook trout. My boys have grown up every May catching some of the stocked trout from here.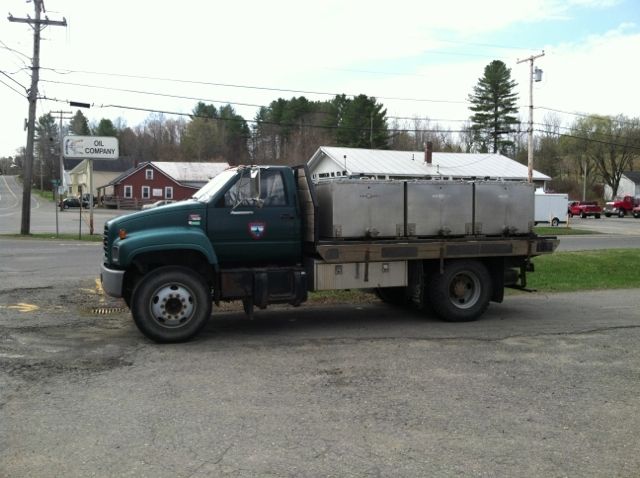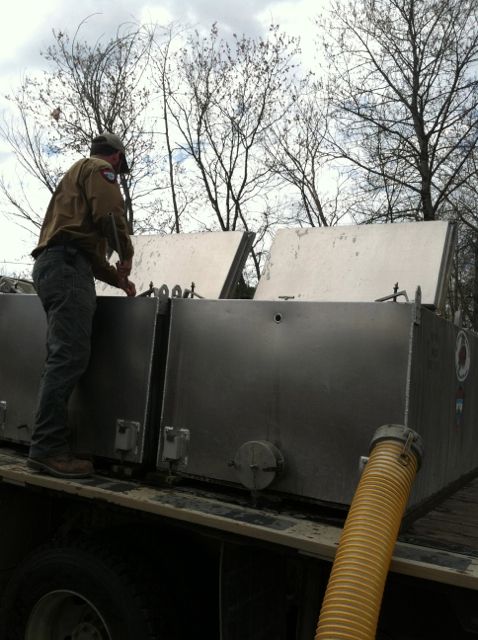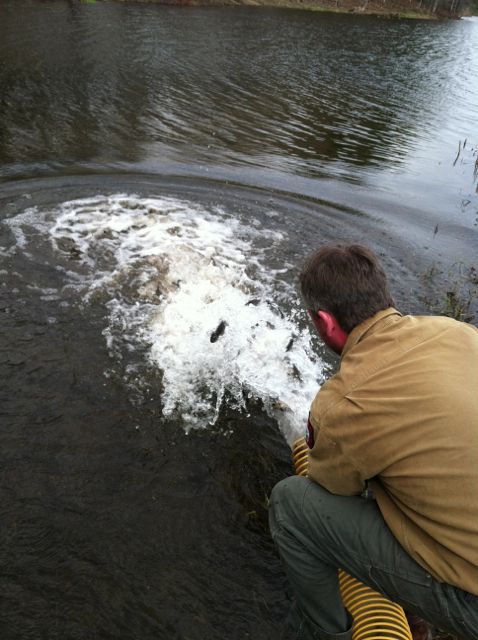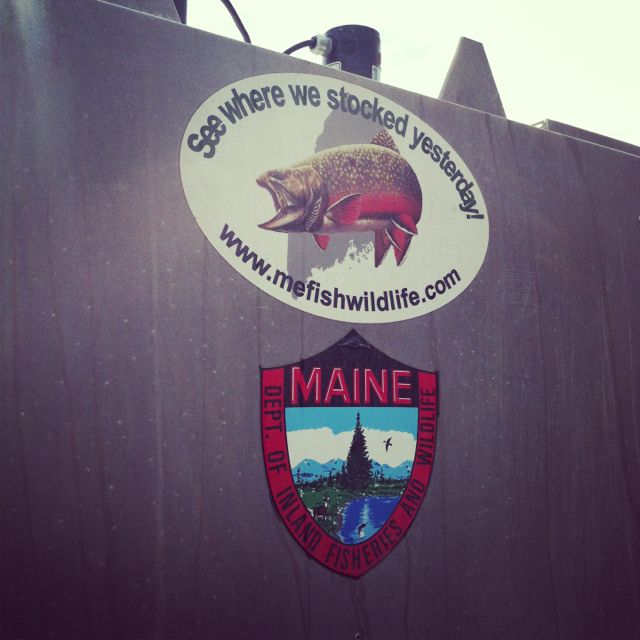 A great fly to use when trying to catch these fish is the olive woolly bugger. I am not sure why but they really seem to love them. This is a place I will often take new people to fly fish. They don't have to cast very far and if they can get a fly in the water, the trout will usually put a smile on your face.
Last year on the way north, I stopped with my boys and a couple of friends new to fly fishing. I think this was the highlight of the trip. We spent a few hours here catching trout after trout. We release all but the limit for one person, so the kids could try eating trout around the camp fire.
So there is no excuse not to get the whole family out fishing this year, go try it!