Finding Heaven at Great Wilderness Lodge
Over this past winter my Pastor came to me and asked if I could find time to take the youth on some type of an adventure. I had many things run through my head including a canoe trip, bass trip, Grand Lake Stream; but I then remembered that Otis Godley had these beautiful camps only an hour from Bangor. So I was instantly on the phone with him and explained what I was trying to do and he invited us out. But there was a catch. We had to do some yard work before we got to play. We gladly accepted the offer.
Otis was explaining that these camps were originally out post camps for loggers and he bought them over 20 years ago and he has been building new camps and really has put his life and blood into rebuilding this place. He really has a gem here only an hour from Bangor. He told me there is trophy brook trout and salmon waters only minutes away and that there is a healthy population of small mouth bass right out his front door. Otis also told me that the hunting for bear, deer, birds and rabbit was exceptional in the area.
To really kick this adventure off we boated across the lake to his camps; we couldn't of had better weather. When we unpacked and got settled, we started to help out around the camp as promised. Otis only had a few chores since he didn't want to take too much time away from them playing. The kids were great and they really helped out.
There were so many options for the kids to do; swim, canoe, kayak, fish, or just relax. It seemed the boys were into fishing and the girls into relaxing. I don't think the boys stopped casting a rod the whole time, either from the dock or shore. I did take a couple small groups out in my boat to explore and we found some big bass just up the lake. They ranged from 16 inches to 20 inches!
Jim Fahey of the Maine Warden Service came in and spoke to the kids. He talked about the Warden Service but also went over what to do if you ever get lost in the Maine woods which is something we all should know. It was great that he took the time to come and talk to these kids. They really learned a lot.
Otis is really blessed to have these camps and there is talk of making this a annual trip to these camps, since they had so much fun. I do know one thing. I will be back.
I took over 800 pictures and I have picked the best ones. They will really tell the story better than I can with words; enjoy!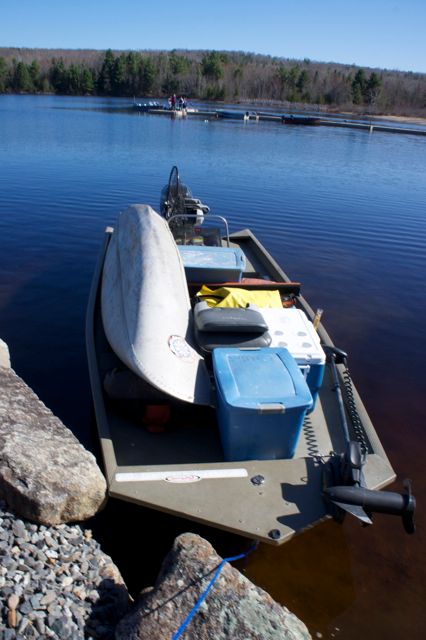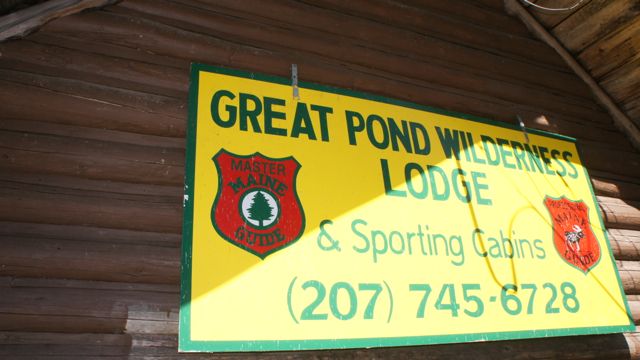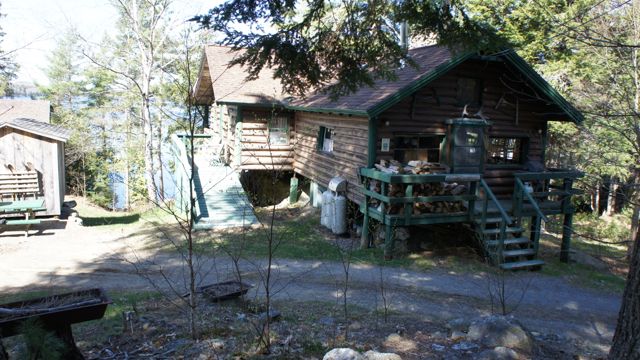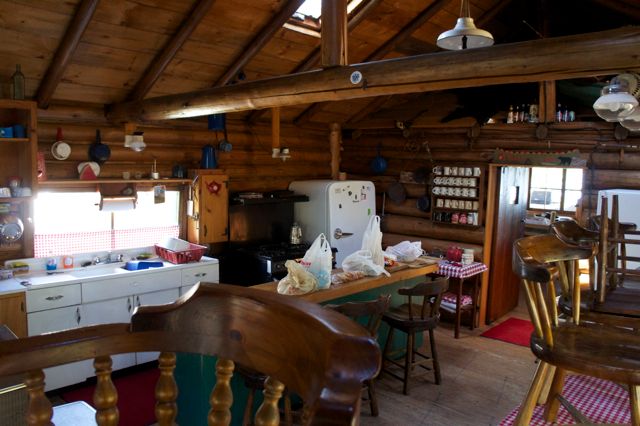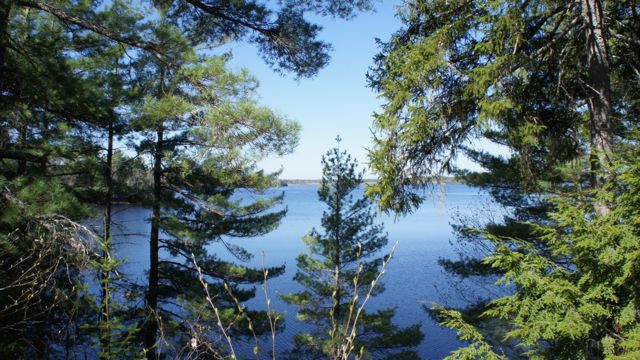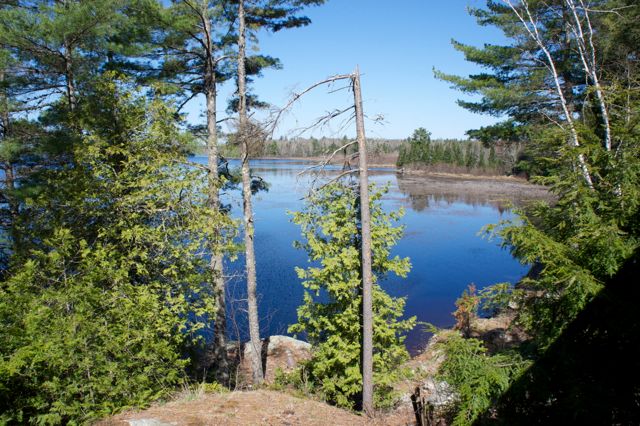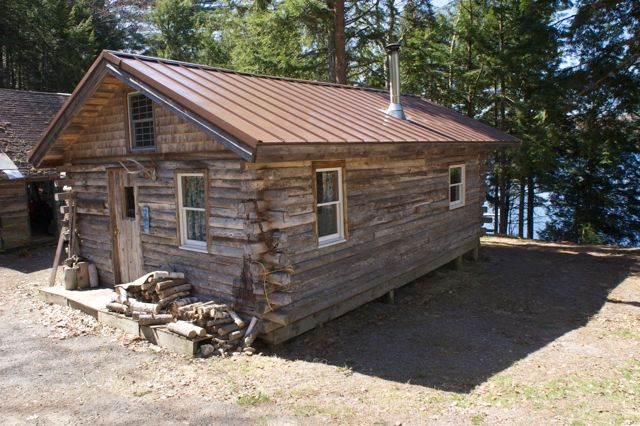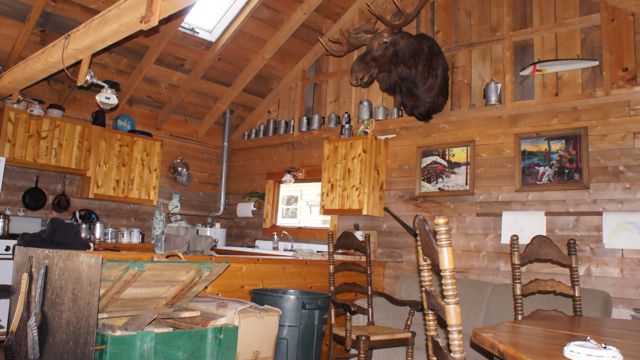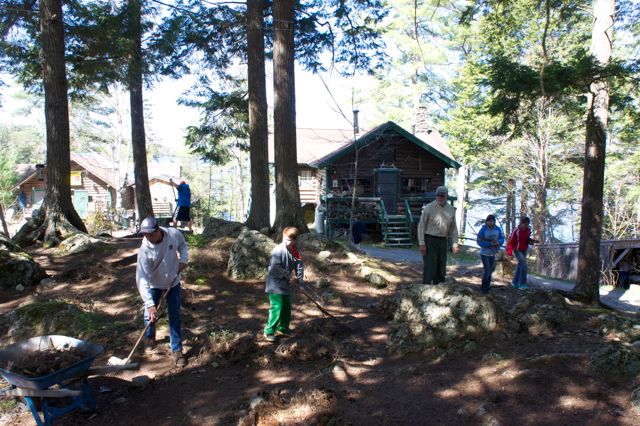 Camp dog,Itchy

Practice

Fish on!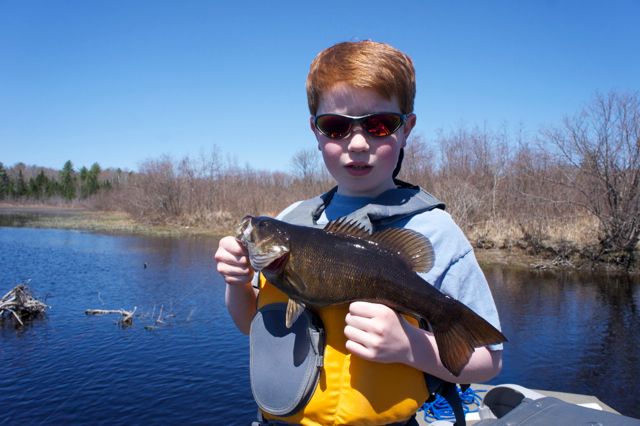 Lunch

exploring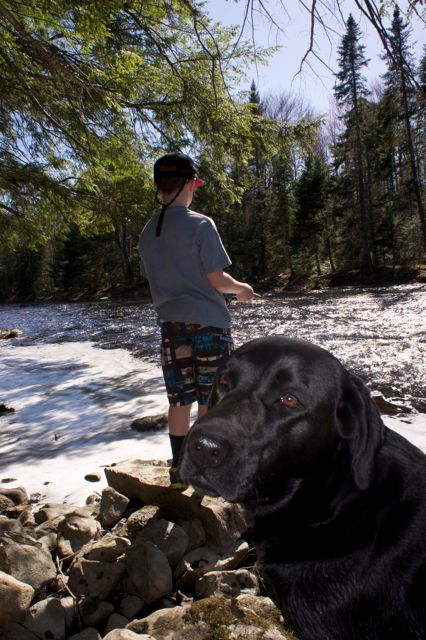 Wild brook trout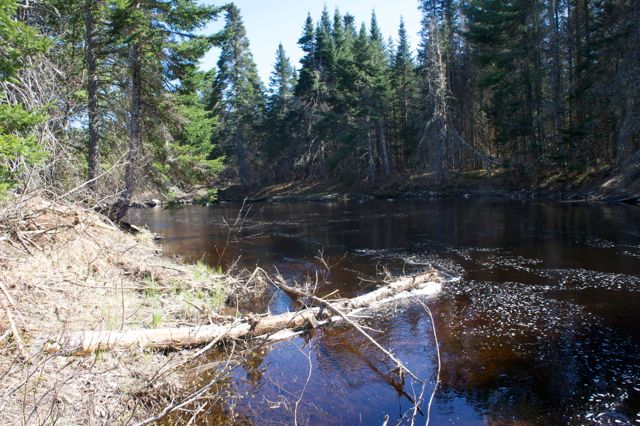 Pastor's first fish since she was 5!!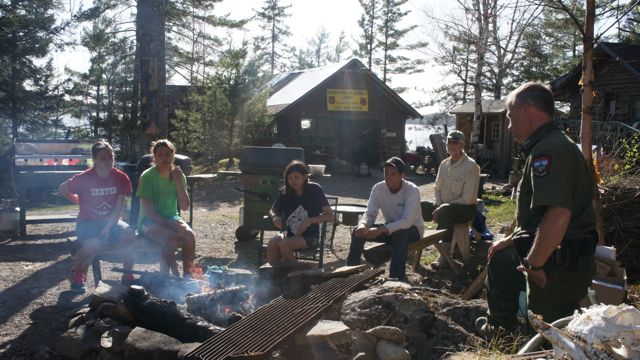 Jim Fahey,gives a talk

In front of the camp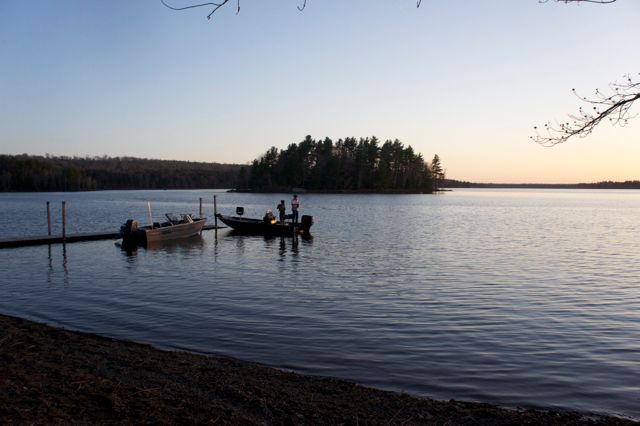 Sun going down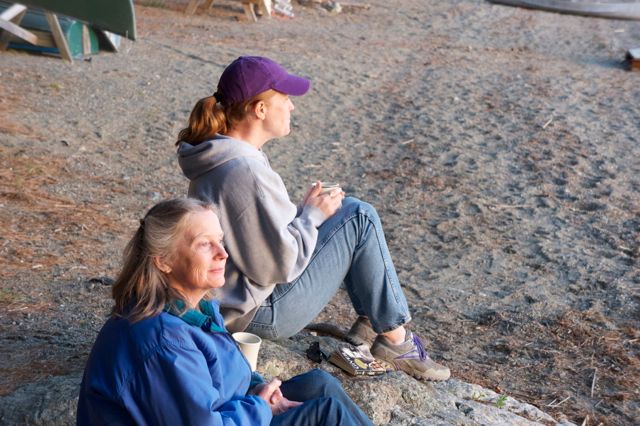 Relaxing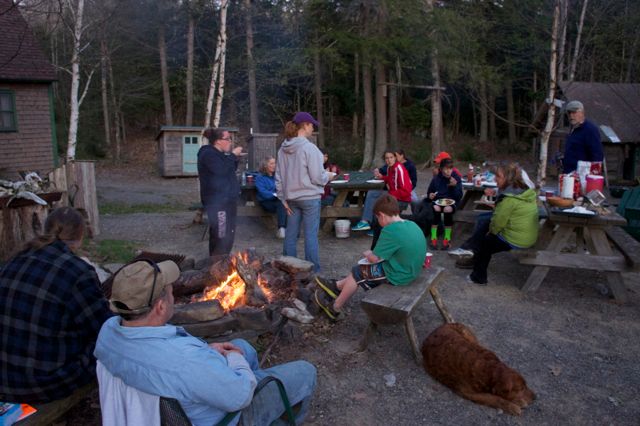 Dinner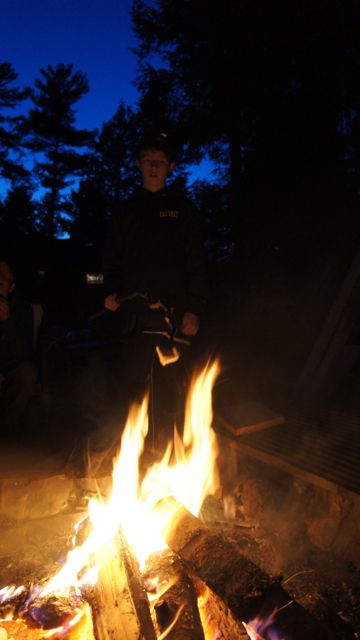 S'amores!!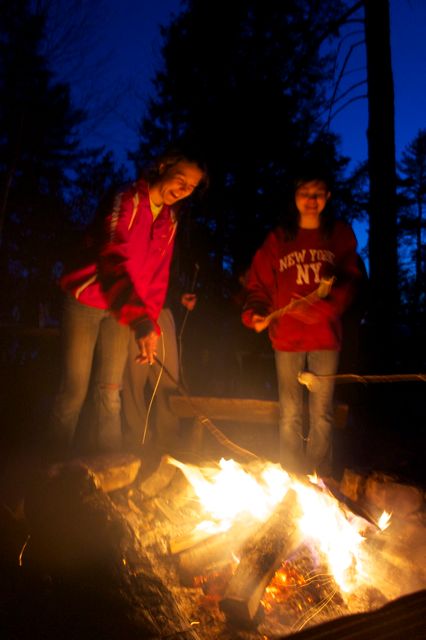 Night Life

Story Time

Early morning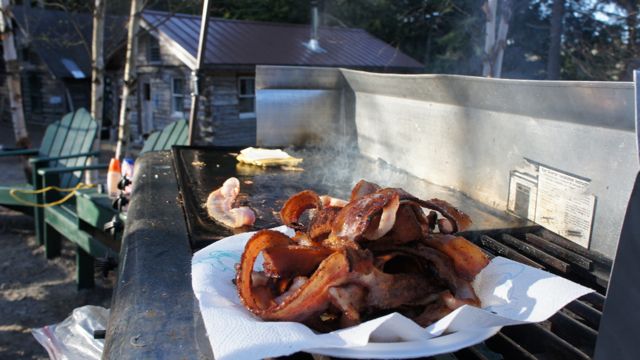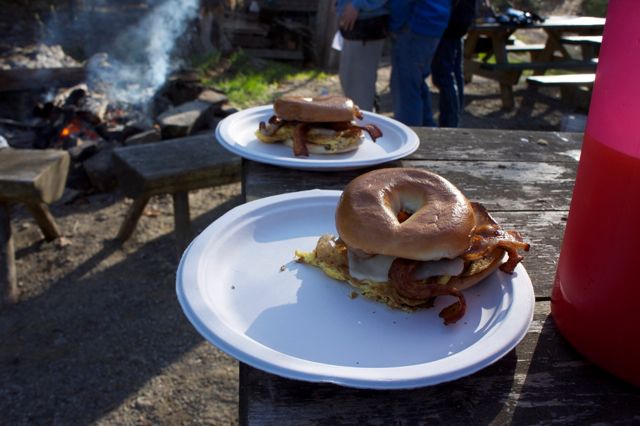 breakfast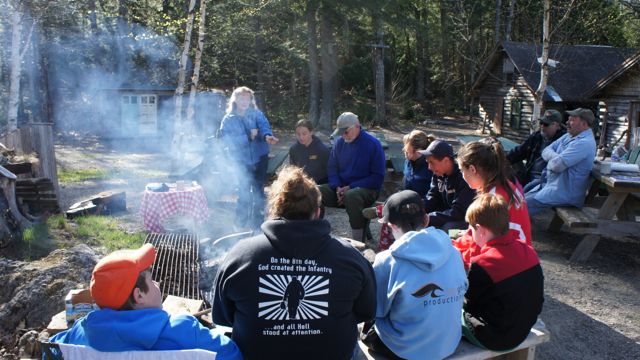 Sunday Service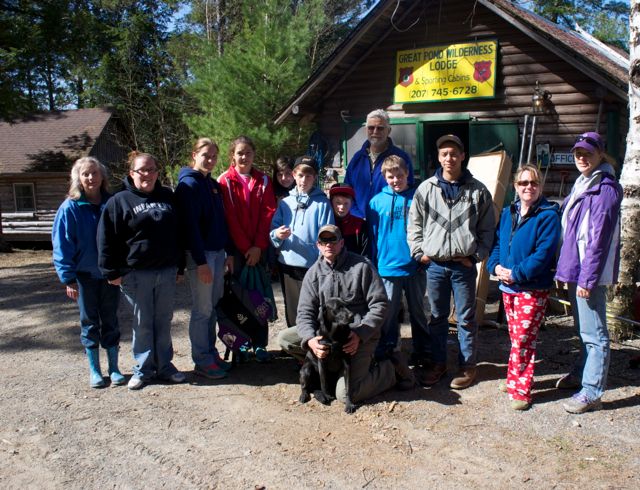 The crew