I often say, "It's just another dog, they are a dime a dozen." In some ways that is true, but it is so not. They become part of our soul and are just as unique as any person we know. They touch us in ways that only people who own dogs can describe. They become part of our family and become our best friend. Dogs help us get through hard times and accept us with all our faults; they do not judge all they want is love and they give so much love back.
A year ago April, I lost one of my best friends Feta. We spent endless hours together traveling around the state fishing. I felt she was very special and unique and couldn't be replaced. It took me over a year to even consider getting another dog, but a long came Molly; another very precious dog and just as special in her own way.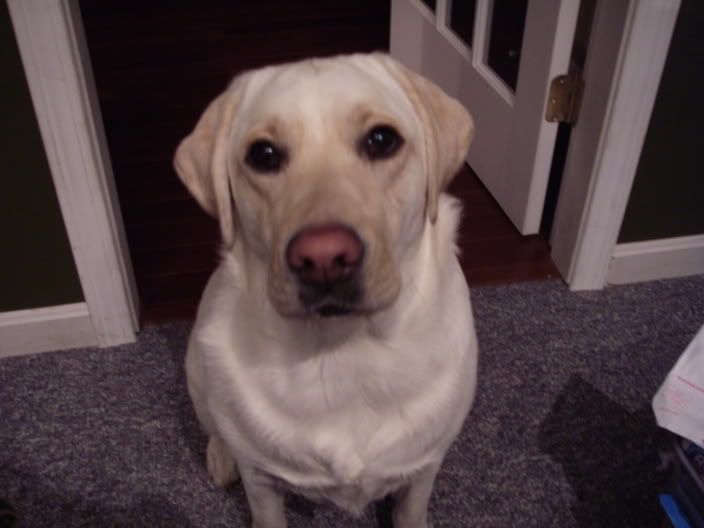 Feta
Molly right from the get go spent many hours with me, sometimes 10 hours at a time riding around and she would just sleep. She did this for five weeks.I just didn't want another dog, I wanted her to bond to me and be mine.
She always had to be touching me as we rode and when she had her nose on something it sounded like a helicopter coming into land. She would often talk to me trying to get my attention. From day one she was great in any boat she went in as she would just lay down and sleep all day. She would never try to get in the water when I fished but she would bark at me the whole time. Everyone was amazed by her, she was just a pup. She had these eyes that just made you think she was thinking about something, her eyes are why I was drawn to her.
She also had a thing for anything that flew and I think this was her downfall.
Last night, Molly was hit by a car. When Jen and the boys came home from soccer, they let the dogs out like normal and they usually just go pee and come back in. Unfortunately, last night they took off on a dead run for the road, which I would guess Molly saw a bird and she couldn't resist. She was hit and they rushed her to the emergency vet, but she was gone before they arrived.
These dogs come into our lives and take apiece of us with them when they go, but we are better for them touching our hearts. Give your dog an extra treat and hug today; they deserve it.